Chocolate Almond Cake
This is my first brush embroidery cake design.
This cake was really delicious.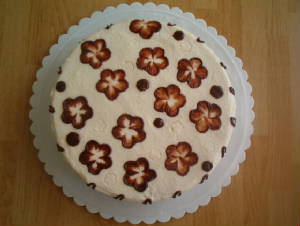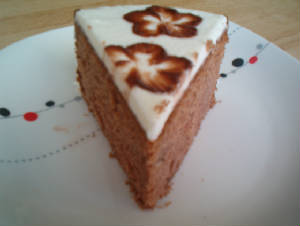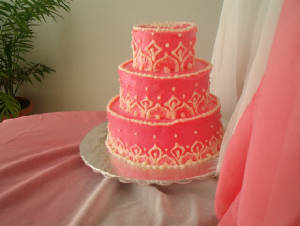 Pooh Cake
This is my very first FBCT (frozen butter cream transfer)

I made this cake for one of my best friend's son's birthday.

It was big hit and birthday boy was happy to having his Pooh cake with yummy whipped cream frosting.

And I am happy too with my first try.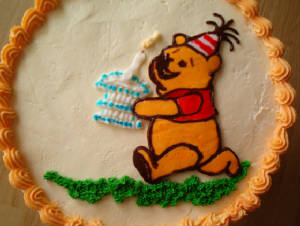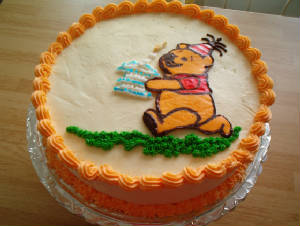 Pineapple up side down cake
It is not decorated cake because it looks beautiful by itself.

Pineapple rinds with little red cherries and lots of walnut chunks gives this cake rich look and test.